Support the Mission

Your membership donation supports our mission of bringing a human perspective to world events. Become a member today.
---
Featured Events
Beyond Borders
Mar 3 Storytelling Workshop
We all have stories to tell. That's the Third Goal of Peace Corps, to share with people back home the experiences from our service overseas.  Beyond Borders Storytelling is hosting a storytelling workshop to help people turn those experiences into engaging stories.  The workshop is open to anyone who has a story with an international twist,  not just Returned Peace Corps Volunteers.
This workshop is perfect for those wanting to go that next step and perform before a live audience at the Story Jam in April.
Workshop is FREE to all. Pizza will be provided. 
Details and RSVP Info Here>>
---
June 5-6, Peace Corps Connect
Registration is Open!
The National Peace Corps Association and the Northern California Peace Corps Association are pleased to announce that Peace Corps Connect will take place in Berkeley, Calif. on June 5-6, 2015. We look forward to a weekend of engaging speakers, dynamic workshops and opportunities for participants to network and share their Peace Corps stories!
Details>>
« Back to Event Calendar
Annual BBQ
8/16/14 Sat (11:00 AM - 2:00 PM)
Crown Beach (Neptune Picnic Site)
1252 McKay Avenue, Alameda
Contact:Will Spargur (will [AT] norcalpca [DOT] org)

This year's annual summer BBQ will be on the warm shores of Crown Beach in Alameda. Bring your most colorful Hawaiian shirt for a Luau with Hawaiian burgers, tropical fruit ,icecream from Three Twins, leis, activities for kids and adults and a silent auction to raise money for our cross-cultural education and returned volunteer readjustment programs. Last year we sold out so be sure to buy your tickets today.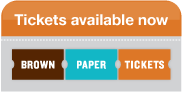 Recently Returned: $12 (online)/ $15 (at the door) COS'd in last 16 months
Members: $18 (online)/$21 (at the door)
members are allowed 1 guest at member price)

Nonmembers: $23 (online)/$26 (at the door)
Picnic+1yr NorCal Membership: $35 (online)/ $38 (at the door)
Kids:FREE!
Buy tickets for 2014 Annual BBQ Luau
Volunteer!
If you'd like to volunteer to help
click here
. Volunteers get reduced price tickets.
Beer/Wine
Because of permit/insurance restrictions we can not provide alcohol but attendees are welcomed to bring wine/beer for themselves and to share-good for Karma.
Special Thanks to our supporters
Nesquik for donating 100 servings of chocolate milk
Three Twins for donating 100 servings of icecream
Raffle Prizes
-Two incredible wine tastings at The Winery on
-Treasure Island Values $250 and $100
-Tickets for the Exploratorium
-Tickets for the California Academy of Sciences
-Tickets for Bay Cruise Red and White Fleet
-Coffee Basked from Catracha Coffee Company - Alameda, CA
-$100 Restaurant coupon for Pier 39 Restaurants
-Two Tickets to the Winchester Mystery House
-Chocolate Tasting
-First Edition Mystery Books - one set of 6 books
-Customized Private Tennis Lessons
-Hat, t-shirt and bars from KuliKuli
If you have a prize to donate for the raffle please contact Frank Price at frank_price[at]comcast.net
2015 International Calendars for Sale!
The Grants Committee will be selling 2015 International Calendars to raise funds for the
Grants Program
.
Parking
Crown Beach has a small parking lot at the Crab Cove visitor center right next to the picnic site. It's $5. There's also nearby street parking that is free.
Carpools
Signup for a carpool
Mass Transit
There are AC Transit Buses buses to Alameda leaving Oakland 12th Street BART every 10-12min.
Bus Schedules from 12th St BART, Oakland